Grantee: Shamgar Ben-Eliyahu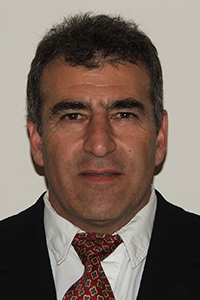 Shamgar Ben-Eliyahu, Ph.D.
Neuroscientist
BBPSB PAST FEATURED GRANTEE
Organization:
Content on this page is provided for reference purposes only. It is no longer maintained and may now be outdated.
Current Title
Professor of Neuroimmunology and Neuroscience
Tel Aviv University
Describe your scientific identity.
I am a scientist with a diverse background and experience, specializing in peri-operative treatment of cancer patients and in psychoneuroimmunology (PNI). Most of my current studies focus on the impact of stress, inflammatory responses, and physiological trauma on immunity, immune activation, and progression of cancer metastasis.
What are your research interests?
Most of my studies focus on neuroimmunomodulation, specifically the impact of stress responses and physiological trauma on immunity, immune activation, and progression of cancer metastasis. During the last two decades I have focused on the effects of perioperative stress and inflammatory responses, induced by having cancer and by undergoing surgery for its removal, on cancer progression. Our studies are conducted in animal models and in patients undergoing oncological surgeries for different cancer types.
What is the significance of your current research project?
Our translational studies indicate that attenuating stress-inflammatory responses during the short perioperative period reduces metastatic progression and improves long-term survival rates in different cancer types. In breast and in colorectal cancer patients, we have recently completed two biomarker clinical trials (the first has now been published in Clinical Cancer Research and in Brain, Behavior, and Immunity), indicating the capacity of our treatment to reduce pro-metastatic characteristics of the malignant tissue. These findings have now laid the foundation and justification for conducting large clinical studies aiming to reduce long-term cancer recurrence rates and improve overall survival by employing short and innocuous perioperative interventions.
What motivated you to work in biobehavioral or psychological science research?
Our ability to reduce perioperative stress-inflammatory responses, thus potentially improving long-term survival rates in cancer patients.
Describe something that had a profound influence on your program of research or scientific interests (an "ah-ha!" moment).
Finding that reducing stress and/or inflammation responses in cancer patients, even before surgery, can improve biomarkers of metastatic potential in the excised tumor tissue.
Selected training, awards, and honors:

Ph.D., Physiological Psychology, University of California-Los Angeles (1990)
Post-doc, psychoneuroimmunology, University of California-Los Angeles (1993)
Distinguished Postdoctoral Trainee in Psychoneuroimmunology (PNI), PNIRS IV (1993)
Alon Fellowship, Career Advance Award, Ministry of Education, Israel (1993-96)
Young Investigator Award, The Fund for Psychoneuroimmunology (1996)
NIH/NCI, 1RO1 CA125456-01A1. "Psychoneuroimmunology-Immunotherapy Interactions." P.I. $959,336.60 (including 8% university overhead). September 2007-August 2012.
NIH/NCI, a Leidos Biomedical Research managed award, 13XS084. "A pilot study assessing the short-term effects of counteracting excess perioperative catecholamine and prostaglandin levels, on immune, endocrine, and pro-metastatic serum and histological indices: towards a large scale clinical trial." P.I. $49,943 (including 8% university overhead). October 2013-September 2015.
IMS (Israel Ministry of Science). "Preventing post-surgical pancreatic cancer recurrence: A new indication for etodolac and propranolol during the peri-operative period." P.I. $120,000. January 2018-December 2020.
SPARK Tel-Aviv. "Pilot clinical studies for preventing postoperative cancer recurrence." Co-P.I. with Dr. Zmora. $200,000. November 2018-October 2020 pending ongoing satisfactory progression
---
During the last two decades I have focused on the effects of perioperative stress and inflammatory responses, induced by having cancer and by undergoing surgery for its removal, on cancer progression."