Grantee: Jonathan B. Bricker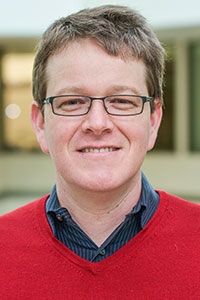 Jonathan B. Bricker, Ph.D.
Behavioral Scientist and Health Behavior Change Researcher
BRP PAST FEATURED GRANTEE
Organization:
Fred Hutchinson Cancer Research Center
Content on this page is provided for reference purposes only. It is no longer maintained and may now be outdated.
Jonathan Bricker, Ph.D., focuses on developing and testing innovative interventions for health behavior change, especially those delivered in technology platforms. He has been applying this expertise to smoking cessation and is expanding to other key health behaviors for cancer prevention.
His key contributions to the field are scientifically rigorous tests of interventions for smoking cessation and novel behavioral approaches to health behavior change. Building on this work, his latest NCI R01 tests his team's smartphone app for smoking cessation in a large randomized trial (N = 2,000) with 12-month follow-up. If proven effective, the app will make a significant public health impact on reducing cigarette smoking and subsequent prevention of cancer and mortality.
---
The rise of mobile technologies and third wave behavioral therapies are powerful inspirations for my work."