Grantee: Elliot T. Berkman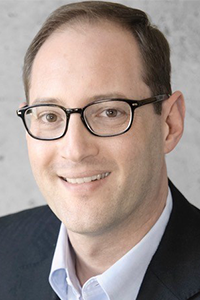 Elliot T. Berkman, Ph.D.
Translational Neuroscientist and Social Psychologist
BRP PAST FEATURED GRANTEE
Organization:
Content on this page is provided for reference purposes only. It is no longer maintained and may now be outdated.
Elliot Berkman, Ph.D., is dedicated to using ideas and tools from psychology and neuroscience to understand and promote health behavior. His work adopts a translational neuroscience approach, which leverages insights about how the brain works to develop and refine innovative, scalable interventions for behavior change.
Dr. Berkman's research focuses on the motivational and cognitive processes involved in goal-directed behavior. He studies them by combining the distinct strengths of several methods, including functional magnetic resonance imaging (fMRI), cross-sectional and longitudinal survey methods, laboratory experiments, and large-scale randomized controlled trials.
His current projects seek to find new ways to help people more effectively change cancer-related behaviors through a more refined understanding of the neurobiology of value and reward. This work draws from the vast body of knowledge within social psychology on self and identity, as well as the emerging understanding of those processes from social neuroscience.
Dr. Berkman's research demonstrates the new ways neuroimaging can be used to help advance health and well-being."
---
Behavior change can be hard because we lack the skills or knowledge to do so, but more often the problem is motivational. Science needs to discover ways to help people who want to want to change but, for whatever reason, struggle to will themselves to change."