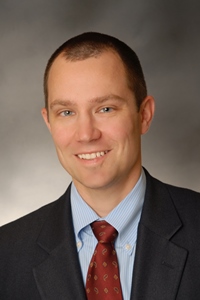 Darren M. Mays, Ph.D., M.P.H.
Behavioral Cancer Prevention Researcher
BRP FEATURED GRANTEE
Organization:
Dr. Mays is trained as a public health scientist and applies his expertise to research in two areas: 1) developing and optimizing public health interventions to modify cancer risk behaviors and 2) applying behavioral research findings to public health policy and regulation for cancer prevention and control. Dr. Mays's research focuses on tobacco use and skin cancer risk behaviors. These behaviors are tied by common biobehavioral risk profiles among youth and young adults. He studies trajectories of these risk behaviors from youth to young adulthood, and multifactorial influences including biological, cognitive, and social factors influencing these cancer risk behaviors among young people. Dr. Mays's research applies behavioral, psychological, and risk communication strategies to develop preventive interventions including public health communications, policies, and regulations to disrupt the progression of cancer risk behaviors among young people. His research on tobacco use studies interventions to prevent youth tobacco initiation and promote cessation in young adults, including studies focusing on cigarettes, waterpipe or "hookah, tobacco use, and electronic cigarettes. His work on skin cancer prevention is focused on indoor tanning among young people, including studying indoor tanning as a behavioral addiction. Dr. Mays's work is highly translational, seeking to guide the development and implementation of public health interventions leveraging novel communication approaches and technology-based delivery, and to inform cancer prevention policy and regulation.
His current R01-funded project, "Optimizing risk messages to promote waterpipe tobacco cessation in young adults is developing and testing an innovative, mobile text messaging approach to communicate the risks of waterpipe tobacco use to young adult waterpipe tobacco users. Waterpipe (i.e., hookah, shisha) is one of the most commonly used tobacco products among young people, it exposes users to carcinogens and other harmful chemicals, and is linked with cancer and other negative health outcomes. Waterpipe use among young adults is associated with beliefs that it is not harmful or addictive, and that quitting is easy. There is very little evidence on effective interventions targeting this population. This study is testing untailored and individually tailored messaging strategies for promoting cessation of waterpipe tobacco in young adults in a randomized controlled trial.
---
My background as a public health scientist has inspired me to conduct research that is aimed for population-level impact by focusing on developing effective cancer prevention communication messaging. Some of the most common risk behaviors that are linked with cancer, like tobacco use, sun exposure, and indoor tanning, tend to develop at an early age but are highly preventable. I study how to promote cancer preventive behaviors by designing communication messages that resonate with young people and motivate healthy choices."