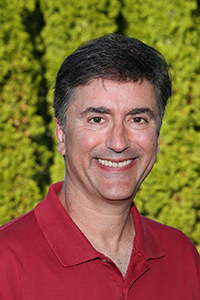 Michael Sayette, Ph.D.
Behavioral Scientist
BBPSB PAST FEATURED GRANTEE
Organization:
Content on this page is provided for reference purposes only. It is no longer maintained and may now be outdated.
Current Title
Professor of Psychology and Psychiatry
University of Pittsburgh
Describe your scientific identity.
I am a behavioral scientist conducting research on both cigarette smoking and alcohol use. Most of my research relies on behavioral methods, but I am also involved in collaborations involving brain imaging methods.
What are your research interests?
I study cognitive, affective, and social processes involved in two commonly experienced "altered states" that relate to addiction: cigarette craving and alcohol intoxication. Both of these experiences are important to investigate in order to better understand the etiology and treatment of smoking, alcoholism, and other substance abuse.
What is the significance of your current research project?
Our current studies aim to integrate theory and research derived from three disciplines that rarely have been applied to smoking research - olfaction, emotion, and cognition - to test the strategic use of olfactory cues to reduce cigarette craving. Findings from both behavioral and functional magnetic resonance imaging (fMRI) studies set the stage for future research testing its value as a component of a smoking cessation intervention.
What motivated you to work in biobehavioral or psychological science research?
Although quitting smoking is the most important action a smoker can take to prevent cancer, cessation has proven difficult. Observed relations between craving and relapse suggest that novel approaches to craving relief are sorely needed, and I am excited to work with an interdisciplinary team to try to address this challenge.
Describe something that had a profound influence on your program of research or scientific interests (an "ah-ha!" moment).
I was pleasantly surprised to learn that, when asked at the end of our recent study, about 90% of the smokers who participated indicated that they could envision using an olfactory cue to control their cigarette craving outside the lab, in the real world.
Selected training, awards, and honors:

Toy Caldwell-Colbert Award for Distinguished Educator in Clinical Psychology: Society of Clinical Psychology (Division 12 of the American Psychological Association)
Fellow, American Psychological Association (Division 50)
Fellow, Association for Psychological Science
Fellow, Society for Personality and Social Psychology
---
Although quitting smoking is the most important action a smoker can take to prevent cancer, cessation has proven difficult. Observed relations between craving and relapse suggest that novel approaches to craving relief are sorely needed."