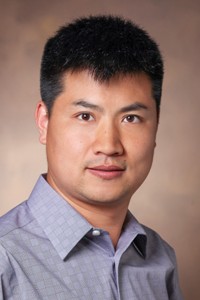 Zhijun Yin, Ph.D.
Computer Scientist
BRP FEATURED GRANTEE
Organization:
Vanderbilt University Medical Center
Dr. Zhijun Yin is an Assistant Professor of Biomedical Informatics and Computer Science at Vanderbilt University. His research focuses on applying computational methods to the data that reside within or beyond electronic health records to tell stories that have strong implications for health-related outcomes, behaviors, and policies. He is now leading the Social Computing for Health and Well-being Research Laboratory (#SPHERE) at Vanderbilt and particularly interested in studying the extent to which social/peer/professional support, as well as information system/technology, influences health and well-being in a long-term, dynamic, and collective fashion.
Dr. Yin is the principal investigator of an NCI MERIT Award (R37) for predicting oral anti-cancer medication discontinuation using structured electronic medical records and patient portal messages. Due to the negative impact of medication discontinuation, combined with large numbers of cancer patients and limited medical resources, the goal of this project is to help healthcare providers understand the factors that influence medication discontinuation, as well as identify patients with high risk of discontinuing medications. If successful, this project will set the stage for more targeted intervention strategies on a larger scale in the clinical setting.
---
I believe the data, or the evidence hidden in the data, is the key to understanding public health as well as personal well-being. While new technologies have dramatically changed the world, the nature of social interaction and isolation of human beings is deemed to be a key factor when decoding such evidence."