Grantee: Shyanika W. Rose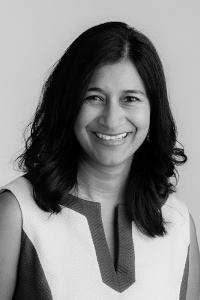 Shyanika W. Rose, Ph.D., M.A.
Tobacco Control and Health Equity Researcher
BRP FEATURED GRANTEE
Organization:
Dr. Shyanika Rose is an Assistant Professor at the University of Kentucky College of Medicine Department of Behavioral Science and the Center for Health Equity Transformation. She is also a member of the Markey Cancer Center Cancer Prevention program. Her expertise is in social and behavioral sciences, tobacco control policy, program evaluation, qualitative and quantitative research, and health equity. Her research focuses on the mechanisms by which policy initiatives can influence tobacco initiation and cessation, and how policy can contribute to the reduction or widening of racial/ethnic and socio-economic health disparities. She chose to pursue a career in public health and tobacco control out of a belief that it would provide the best opportunities for her research to have real-world impact on addressing health disparities through the application of policy. Her primary research focuses on tobacco marketing at the point of sale and online, and she has examined the potential equity impacts of tobacco control policies, including flavored and menthol tobacco sales restrictions. Dr. Rose leads an R01 study that focuses on identifying the impact of local policies that restrict the sale of flavored tobacco on youth and young adults around the US and the extent to which these policies have equitable impact for populations of color and those of lower socioeconomic status. With the recent FDA announcement of its intention to ban menthol cigarettes and flavored cigars, understanding the real-world impact of different policy options on reducing tobacco use and tobacco-related disparities is particularly timely. Prior to her position at UK, Dr. Rose was a Director at the Truth Initiative Schroeder Institute, conducting tobacco-related policy research. Before her doctoral training, she also gained extensive experience leading research and data collection efforts through a 13-year career at the Battelle Memorial Institute, where she conducted cancer-related and tobacco control research and evaluation efforts for a variety of federal and state partners, including the Centers for Disease Control and Prevention Division of Cancer Prevention and Control, the New Jersey Cancer Control Program, and several NIH institutes. Dr. Rose is also passionate about promoting the next generation of health equity researchers in nicotine and tobacco research and working to promote health equity research in tobacco control through her role as co-chair of the Health Disparity Network of the Society for Research on Nicotine and Tobacco.
---
I believe that it is not enough to study a problem or even to identify a solution. I am motivated to develop the evidence base that will support communities in developing policies and programs to meet their own needs and that center equitable outcomes for those most burdened by tobacco-related morbidity and mortality."