Grantee: Michael S. Dunbar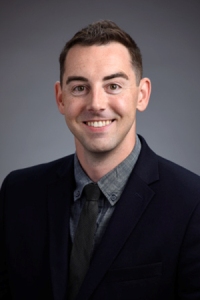 Michael S. Dunbar, Ph.D.
Behavioral Scientist
BRP FEATURED GRANTEE
Organization:
Michael Dunbar (he/him) is a behavioral scientist at the RAND Corporation. A clinical and health psychologist by training, Dr. Dunbar is passionate about understanding how dynamic, real-world experiences shape short- and longer-term patterns of health behaviors and, ultimately, health outcomes. His research examines the ways in which day-to-day events, places and contexts, and policy environments influence health behaviors and behavioral health service utilization. His recent work examines correlates and consequences of poly-substance use, with a focus on nicotine and cannabis products. Co-use of both nicotine/tobacco and cannabis products is common, particularly among young adults, and rates of co-use may be rising in line with changes in regulatory and retail landscapes for these drugs (e.g., the spread of adult-use cannabis laws). The rise of electronic nicotine delivery systems and similar devices to "vape" nicotine and/or cannabis has led to novel methods for using these drugs separately and in combination. However, very little is known about patterns and consequences of nicotine and cannabis vaping product co-use.
Dr. Dunbar's current R37 project aims to address this gap by using Ecological Momentary Assessment (EMA) to assess daily patterns, situational correlates, and near-term consequences of nicotine and cannabis vaping co-use among young adults who use these products. Participants in this study are also part of an existing cohort study of young people for which annual data on substance use and other risk and protective factors has been collected since 2008. Linking existing longitudinal survey data with EMA data, the study will also examine prospective associations between risk factors during adolescence and real-world patterns of nicotine/cannabis vaping co-use and consequences in young adulthood.
Dr. Dunbar has a longstanding passion for reducing tobacco-related harm. Routinely fielding questions from friends, family members, and patients about the risks and benefits of e-cigarettes compared to cigarettes -and often not having a good or satisfying answer- helped to shift his research focus toward better understanding vaping and its consequences.
---
In the past decade, we've seen dramatic changes in the policy and retail landscapes for both nicotine and cannabis products. Understanding how people are using specific types of products separately and in combination in daily life has critical implications for gauging potential risks and for informing new approaches to protect public health in a world where people have ready access to a staggering array of different products."