Grantee: Jennifer J. Cornacchione Ross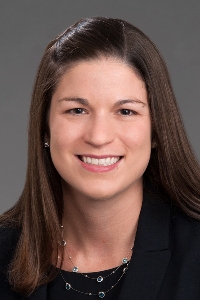 Jennifer J. Cornacchione Ross, Ph.D.
Communication and Tobacco Regulatory Scientist/Researcher
BRP FEATURED GRANTEE
Organization:
Wake Forest University Health Sciences
Jennifer Cornacchione Ross, PhD, is a communication scientist who uses persuasion and health communication theory to develop and test effective messages to discourage use of tobacco products as well as understand perceptions of messaging that may influence harm beliefs among adolescents and young adults. After earning her PhD in Communication from Michigan State University, she began a postdoctoral research fellowship at Wake Forest School of Medicine to conduct communication-focused tobacco regulatory science research. It was during this time that Dr. Cornacchione Ross became interested in using her expertise to inform policy and regulation related to tobacco prevention and control. In particular, she is interested in policy and regulation that addresses tobacco product use (especially cigars) among vulnerable populations, including adolescents, young adults, and those identifying as Black or African American. Ultimately, through her work, Dr. Cornacchione Ross seeks to reduce tobacco disparities. As the FDA implements pictorial warnings for cigarettes only, it is important to prevent unintended consequences of lower harm perceptions of cigar products.
Dr. Cornacchione Ross' current R01 is focused on understanding the impact of text versus pictorial cigarillo warnings on young adult cigarillo users' purchasing and use behaviors. Her previous research identified that pictorial warnings were more effective than text-only warnings for cigarillos on perceptions of message effectiveness, eliciting negative emotions, and making people think about the harms of cigarillo smoking, which extends similar findings from the cigarette warnings literature. However, it is unknown what the impact of pictorial cigarillos warnings is beyond these immediate message reactions. A behavioral economics framework will assess the impact of different cigarillo warnings formats (text, pictorial) on demand for cigarillos using the experimental tobacco marketplace. Furthermore, this study will assess the differential impact of warning formats on intentions and behavior after repeated exposure to the warnings over a 6-week period. This work has strong potential to lessen the significant gap in knowledge on how to best convey health harm information to cigarillo users and can inform the FDA's rulemaking for cigarillo warnings, thereby reducing tobacco-related morbidity and mortality.
---
During graduate school, I became passionate about doing research to inform policy and regulations to improve people's health and well-being; doing this work within tobacco prevention and control, specifically, is both personally relevant and scientifically interesting and challenging."