Staff: Megan C. Roberts, Ph.D.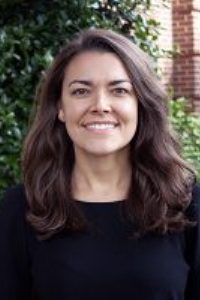 Megan C. Roberts, Ph.D.
Former Fellow, Transitioned Outside of the Program

Cancer Prevention Fellow
Former Organization:
Office of the Associate Director (OAD)
Megan C. Roberts, Ph.D., was a Cancer Prevention Fellow in the Office of the Associate Director (OAD) within the Behavioral Research Program (BRP) from June 2015 to August 2018.
Dr. Roberts earned a Ph.D. in Health Policy and Management from the University of North Carolina at Chapel Hill, Gillings School of Global Public Health. At UNC, she was a Cancer Control Education Program predoctoral fellow.
Dr. Roberts is interested in research that supports policies and clinical practices that reduce racial disparities in cancer prevention and treatment. Her dissertation research examined racial disparities in the uptake and use of a tumor gene-profiling test (Oncotype DX) that guides adjuvant treatment decisions for women with breast cancer.
Dr. Roberts' research interests include not only issues of access and cost of genetic technologies, but also communication about and implementation of genetic technologies in clinical care and prevention.
---
"Where are they now?": Following up with past BRP fellows
Updated October 2019
Current Title
Assistant Professor and Director of Implementation Science in Precision Health and Society
University of North Carolina Chapel Hill, Eshelman School of Pharmacy
How has your BRP fellowship influenced your career?
My fellowship provided me with the additional training I needed to pursue research in the implementation of genomic medicine. Through my fellowship, I was able to see how research agendas are formed on a national level, and how to collaborate across diverse disciplines.
Describe your current position, your current organization, and what you do.
I am an Assistant Professor in the Division of Pharmaceutical Outcomes and Policy at the UNC Eshelman School of Pharmacy. My research focuses on understanding and improving the implementation of genomic medicine in disease prevention and treatment.
Awards, Honors, and Recognitions

2018 New Presenter Award, American Public Health Association, Genomics Forum
2019 Silver Abstract Submission Award, Collaborative Group of the Americas on Inherited Gastrointestinal Cancer
Publications from Fellowship Work

Current and/or past BRP mentors include William Klein.