Staff: Kimberly Woodhouse, B.S.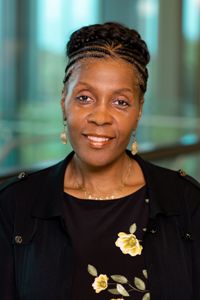 Kimberly Woodhouse, B.S.
Program Specialist
Organization:
Contact:
kimberly.woodhouse@nih.gov
240-276-6999
Kimberly Woodhouse, B.S., is a Program Specialist in the Health Behaviors Research Branch. Ms. Woodhouse works as part of the administrative team to process travel, set up conferences, and assist in administering the Westat contract.
Prior to joining the National Cancer Institute, Ms. Woodhouse was a Medical Technologist in the DNA Sequencing and Genomics core of the National Heart, Lung, and Blood Institute. In this position, she was Acting Lab Manager and also performed wet lab work: RNA/DNA extraction from various sources, DNA library construction, quality control and tracking of incoming samples.
Ms. Woodhouse earned a bachelor degree in medical technology from Norfolk State University in Norfolk, Virginia. In her free time, she enjoys baking, walking, and any challenging DIY project.
Current and/or past BRP mentors include Michele Fisher.