Staff: Angela Marler, M.P.A.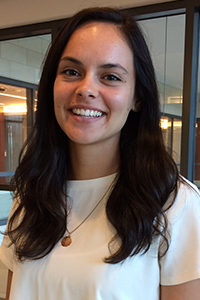 Angela Marler, M.P.A.
Former Fellow, Transitioned Outside of the Program

Presidential Management Fellow
Organization:
Office of the Associate Director (OAD)
Contact:
angela.marler@nih.gov
240-276-6045
Angela Marler, M.P.A., is a Presidential Management Fellow in the Division of Cancer Control and Population Sciences (DCCPS). Her first rotation is in the Behavioral Research Program's Office of the Associate Director. She will work on strategic planning, project management, and communication projects.
Prior to joining the National Cancer Institute, Ms. Marler interned with the U.S. Government Accountability Office, where she helped perform a study of the military's Transition Assistance Program. While in school, she focused on program evaluation and designed evaluation plans for local nonprofits. She also worked as a field researcher on development studies in Ghana and India. She holds a bachelor's degree in communications and an M.P.A. from Brigham Young University.
Ms. Marler completed her rotation with the Behavioral Research Program in February 2018. She joined the Implementation Science program, also in DCCPS.
Current and past BRP mentors include Stacey Vandor and Mary O'Connell.