Staff: Irina A. Iles, Ph.D., M.P.H.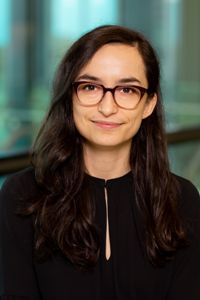 Irina A. Iles, Ph.D., M.P.H.
Former Fellow, Transitioned Outside of the Program

Cancer Prevention Fellow
Former Organization:
Office of the Associate Director (OAD)
Irina A. Iles, Ph.D., M.P.H., was a Cancer Prevention Fellow (CPF) in the Office of the Associate Director (OAD) in the Behavioral Research Program.
Irina's research concerned the communicative aspect of health promotion and centers on how persuasive communication can be used to prevent and manage illness and promote population health.
Irina focused on understanding basic processes underlying human judgment and health decision making, particularly around risk-increasing health behaviors (e.g., smoking, poor nutrition), in order to design effective health messages. She was also interested in uncovering the effects of misleading advertising on health-related perceptions and behaviors.
In her first year of the Cancer Prevention Fellowship, Irina earned an M.P.H. in Epidemiology and Biostatistics from Johns Hopkins Bloomberg School of Public Health. Prior to that, she earned a Ph.D. in Health Communication from the University of Maryland at College Park. During graduate school, Irina was a research fellow with the Food and Drug Administration, Center for Drug Evaluation and Research, and worked as a research scientist at the National Consortium for the Study of Terrorism and Responses to Terrorism in the Risk Communication and Resilience Program.
Current and/or past BRP mentors include William Klein.
---
Selected Publications and Presentations