Staff: Yuki Lama, Ph.D., M.P.H.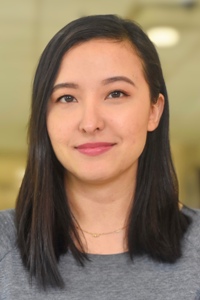 Yuki Lama, Ph.D., M.P.H.
(she/her/hers)
Current Fellow

Cancer Research Training Award Fellow
Organization:
Contact:
yuki.lama@nih.gov
240-276-5518
Yuki Lama, Ph.D., M.P.H., is a Cancer Research Training Award fellow in the Health Communication and Informatics Research Branch. Her research focuses on factors influencing vaccine acceptance, particularly within the context of health information seeking behavior on the Internet and social media.
Her prior work has examined racial/ethnic and gender disparities related to human papillomavirus (HPV) messages on social media platforms such as Twitter and Reddit. Dr. Lama is interested in identifying public health communication strategies that reduce cancer disparities by promoting cancer prevention behaviors, specifically HPV vaccination among children and parents. Additionally, she is interested in exploring how misinformation online contributes to vaccine hesitancy.
Dr. Lama received her Ph.D. in Maternal and Child Health from the School of Public Health at the University of Maryland, College Park. Her dissertation investigated the role of social media on HPV-related outcomes with a focus on race/ethnicity. Dr. Lama received her B.A. in French Studies from the University of Connecticut and her M.P.H. from Claremont Graduate University.
Current and/or past BRP mentors include Wen-Ying Sylvia Chou.
---
Research Areas
Vaccine hesitancy
Parental vaccine decision making
Health disparities
Social media
---
Selected Publications and Presentations