Staff: David Dean Jr., Ph.D., M.S.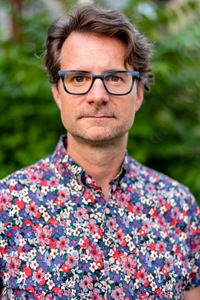 David Dean Jr., Ph.D., M.S.
Program Director
Organization:
Contact:
chipper.dean@nih.gov
240-276-7803
David Dean Jr., Ph.D., M.S. (Chipper), recently joined BRP as a Program Director in the Health Behaviors Research Branch (HBRB).
Chipper is a developmental-health psychologist with interests in the psychological and social determinants of health risk and protective behavior and behavioral health. Most recently, Chipper conducted behavioral health and child development research and policy work related to vulnerable populations at IBM Watson Health, providing subject matter expertise to CMS's Center for Medicare and Medicaid Innovation and the SAMHSA Center for Financing Reform and Innovation.
Prior to IBM, he served as a behavioral research scientist and Chief of the Analysis and Services Research Branch in the Center for Behavioral Health Statistics and Quality (CBHSQ) at SAMHSA, where he directed the National Registry of Evidence-based Programs and Practices and managed the CBHSQ research portfolio on the behavioral health of vulnerable populations, particularly adolescents and young adults, sexual and gender minorities, and American Indians-Alaska Natives. Chipper came to SAMHSA from Bucknell University where he served as Assistant Professor of Health Psychology. He began his career in psychology and health behavior as a children's targeted case manager and high school teacher in his home state of Florida.
Chipper completed his B.S. in psychology (with a minor in music) and M.S. in mental health counseling at Stetson University. He earned his Ph.D. in educational psychology at Columbia University, and completed an NIAID postdoctoral fellowship in psychology and public health at the University of Washington.
---
Research Areas
Human Development and Behavioral Health (Mental Health and Substance Use)
Health Risk and Protective Behavior and Health Behavior Theory
Health Equity and Social Determinants Of Health
Health Services Research and Policy
Intervention Development and Evidence-Based Practice
---
Selected Publications and Presentations
Green B, Lee Kim F, Dean D Jr. Substance Use and Treatment Among Youth Experiencing Homelessness: 1992-2017. J Adolesc Health 2020 Dec; 67(6):786-792.
Dean D Jr. Priorities and Capacity Building in SGM Research. Oral presentation at the annual meeting of the Gay and Lesbian Medical Association, Philadelphia, PA. 2017 September.
Ali MM, Dean D Jr, Hedden SL. The relationship between parental mental illness and/or substance use disorder on adolescent substance use disorder: Results from a nationally representative survey. Addict Behav 2016 Aug; 59:35-41.
Dean D Jr. Federal resources for American Indian and Alaska Native behavioral health data. Oral presentation at the Indian Health Service National AI/AN Behavioral Health Conference, Portland, OR. 2016 August.
Ali MM, Dean D Jr, Lipari R, Dowd WN, Aldridge AP, Novak SP. The mental health consequences of nonmedical prescription drug use among adolescents. J Ment Health Policy Econ 2015 Mar; 18(1):3-15.