Staff: Naomi K. Greene, Ph.D., M.P.H., C.P.H.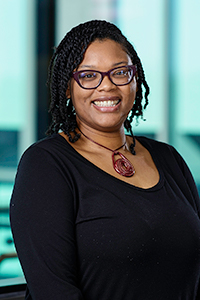 Naomi K. Greene, Ph.D., M.P.H., C.P.H.
(she/her/hers)
Current Fellow

Cancer Prevention Fellow
Organization:
Contact:
naomi.greene@nih.gov
240-276-5250
Naomi Greene, Ph.D., M.P.H., C.P.H., is a Cancer Prevention Fellow in the Health Behaviors Research Branch of the Behavioral Research Program.
Dr. Greene's research examines structural interventions to reduce disparities in modifiable risk factors for cancer. She is particularly interested in how public policies shape behavior and contribute to health disparities among racial/ethnic minorities, sexual and gender minorities, and those at the intersection of these two groups. Dr. Greene's doctoral research examined how alcohol policies and nondiscrimination laws contribute to binge drinking disparities among sexual minority adults in the United States.
Dr. Greene received her M.P.H. in Epidemiology and Biostatistics from the CUNY Graduate School of Public Health and Ph.D. in Public Health from the Johns Hopkins Bloomberg School of Public Health. Dr. Greene is also Certified in Public Health (CPH) from the National Board of Public Health Examiners.
Current and/or past BRP mentors include Susan Czajkowski.
---
Research Areas
Alcohol epidemiology and control
Breast cancer
Cancer risk factors
Health disparities
Intersectionality theory
LGBT health
---
Selected Publications and Presentations