Staff: Jacob A. Rohde, Ph.D., M.P.H.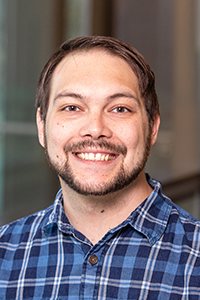 Jacob A. Rohde, Ph.D., M.P.H.
(he/him/his)
Current Fellow

Cancer Prevention Fellow
Organization:
Contact:
jacob.rohde@nih.gov
240-276-6638
Jacob Rohde, Ph.D., M.P.H., is a Cancer Prevention Fellow in the Health Communication and Informatics Research Branch of the Behavioral Research Program.
Dr. Rohde's research predominantly focuses on tobacco control. To date, much of his work has investigated how health communication can be most effectively used to discourage vaping, particularly among youth and young adults in the US. Dr. Rohde's other research interests include computational social science, network analysis, and social media.
Dr. Rohde earned his Ph.D. from the University of North Carolina at Chapel Hill. His dissertation developed and tested a support-based eHealth intervention that sent illness management information to people with inflammatory bowel disease. He also holds an M.P.H. from Harvard University, an M.A. from Boston University, and a B.A. from the University of Wisconsin at Milwaukee.
Current and/or past BRP mentors include Heather D'Angelo.
---
Research Areas
Health communication
Message design
Tobacco prevention and control
Social media
Social network analysis
---
Selected Publications and Presentations