Staff: Anne K. Julian, Ph.D.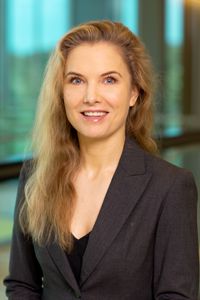 Anne K. Julian, Ph.D.
Former Fellow, Transitioned Outside of the Program

Cancer Prevention Fellow
Former Organization:
Anne K. Julian, Ph.D., was a Cancer Prevention Fellow in the Health Behaviors Research Branch of the Behavioral Research Program. Dr. Julian's research focused on UV exposure and protection behaviors, survey measurement and misclassification, and consumer perceptions of sunscreen products.
Dr. Julian aimed to better understand popular beliefs about sun exposure and sunscreens, perceived risks and benefits of sunscreen use, and how these beliefs may affect skin cancer risk and protective behaviors. She was also interested in media sources of information and misinformation about sunscreen.
Before joining the Cancer Prevention Fellowship, Dr. Julian earned a Ph.D. in public health from Oregon State University in health behavior and health promotion. Her dissertation work focused on the measurement of health beliefs about UV in a cloudy climate and the relationship of these beliefs to indoor tanning and sun protection behaviors among Oregon college students. She also received a minor in aging sciences and was a National Science Foundation IGERT fellow. Dr. Julian also holds a master's degree in psychology from San Diego State University and a bachelor's degree in psychology from Claremont McKenna College.
ISBNPA poster: Physical Activity and Sunburn: Sun Safety in the FLASHE Survey Cohort, Julian, A., Perna, F., June 2019
Current and/or past BRP mentors include Frank Perna.
---
Selected Publications and Presentations