Staff: Lia J. Sorgen, B.A.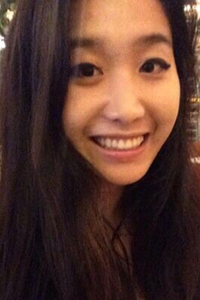 Lia J. Sorgen, B.A.
Former Fellow, Transitioned Outside of the Program

Cancer Research Training Award Fellow
Former Organization:
Lia Sorgen, B.A., is a Cancer Research Training Award fellow in the Tobacco Control Research Branch.
Ms. Sorgen's research interests include health disparities, stigma, social determinants of health, risk perception, and resilience. She is interested in understanding barriers to health care access, as well as the role that psychosocial mechanisms play in health care decision-making.
During Ms. Sorgen's time at NCI, she hopes to learn more about psychological and population health perspectives on risk perception and cancer survivorship, as well as the promotion and measurement of preventative health behaviors within the context of tobacco control and lung cancer screening.
Ms. Sorgen received her bachelor's degree in psychology and health studies from Dickinson College. During her time at Dickinson, she contributed to a study examining the effects of smoking stigmatization across Danish and American cultures that was funded by an NCI research grant.
Current and/or past BRP mentors include Stephanie Land and Annette Kaufman.