Staff: Andrew B. Seidenberg, Ph.D., M.P.H.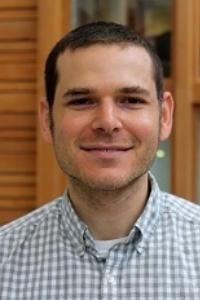 Andrew B. Seidenberg, Ph.D., M.P.H.
Current Fellow

Cancer Prevention Fellow
Organization:
Office of the Associate Director (OAD)
Contact:
andrew.seidenberg@nih.gov
240-276-5100
Andrew Seidenberg, Ph.D., M.P.H., is a Cancer Prevention Fellow (CPF) with a primary appointment in the Office of the Associate Director and a secondary appointment in the Tobacco Control Research Branch of the Behavioral Research Program.
Dr. Seidenberg is interested in research that can inform cancer prevention policies and communications, with an emphasis on tobacco control, skin cancer prevention, and alcohol consumption.
Dr. Seidenberg earned his Ph.D. in Health Behavior from the Gillings School of Global Public Health at the University of North Carolina. His dissertation research explored how consumers responded to modified risk tobacco product claims. Dr. Seidenberg holds a master's degree in public health from the Yale School of Public Health and a bachelor's degree from Emory University.
Secondary Branch/Office Appointment: Tobacco Control Research Branch (TCRB)

Current and/or past BRP mentors include Richard Moser and Annette Kaufman.
---
Research Areas
Tobacco Control
Skin Cancer Prevention
Alcohol
---
Selected Publications and Presentations