Staff: Donna Hopkins, B.A.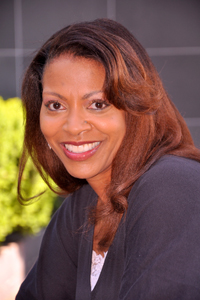 Donna Hopkins, B.A.
Program Specialist
Organization:
Contact:
hopkinsd@od.nih.gov
240-276-6762
Donna Hopkins, B.A., is a program specialist in the Behavioral Research Program's Basic Biobehavioral and Psychological Sciences Branch. She works as a communication liaison and project manager for sponsored scientific meetings and conferences. She is responsible for programmatic communication and assisting with grants management and organization. Ms. Hopkins trains new staff and submits all updates on the program's intranet page. During her time with the National Cancer Institute, she has worked with the Process of Care Research Branch, the Health Behaviors Research Branch, and the Behavioral Research Program's Office of the Associate Director. She participated in the 2014-15 Knowledge Management Mentoring Program at NCI. In 2016, she worked as a media project manager with the NIH Clinical Center's Office of Communications and Media Relations. In this role, she helped the Discovery Channel produce a multi-part series about the NIH Clinical Center. The series provided the public with an in-depth look at the Clinical Center's work and the work of NIH more broadly.
Ms. Hopkins has a Regents Bachelor of Arts degree and Associate degree in Radio/TV Communication from Fairmont State University. Ms. Hopkins is active in the local Maryland community and spends much of her free time helping nonprofit organizations raise money for breast cancer survivors.
Secondary Branch/Office Appointment: Administrative Support Team (AST)

Current and/or past BRP mentors include Mary O'Connell.

Current and/or past BRP mentees include Michele Fisher.